Project Description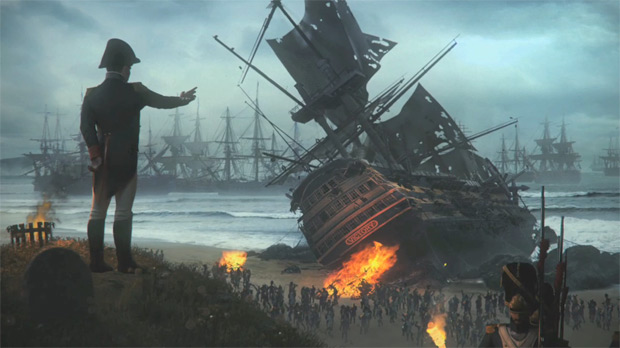 We were part of the composing team on the score for the multi-award winning 'Napoleon: Total War', developed by Creative Assembly and distributed by SEGA.
The music for the game received critical acclaim in the press, and won an Ivor Novello Award, one of the most prestigious awards in the music business.
It also marked the second year in a row where a title with Epic Sound on the composing team was nominated for an Ivor Novello award.
Here are some of the press comments on the sound:
Soaring melodies, sensitive underscoring, and a solid live performance come together to produce one of the best game scores we've heard yet this year.
A fantastic operatic score chronicles Napoleon's rise and fall
A great score
Sound at the highest levels
• Eurogamer praised the soundtrack
• Meristation called the soundtrack 'excellent'
• Spaziogames awarded the sound 9/10
• NZGamer gave the sound a 9.5/10 rating
• IGN Australia rated the sound at 9.5/10
• 3djuegos awarded the sound for the game a perfect 10
Project Details
Client Creative Assembly / SEGA
Date 2013-03-19
Tags Featured, Games