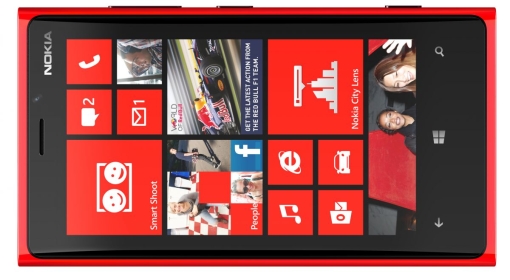 The Nokia Lumia 920 –
which we worked closely with Nokia on the sound for
– is being released in Denmark today.
It was a great project to work on, and we're thrilled with the reception so far!
In case you're wondering what makes the Lumia 920 such a stand-out device, here are some highlights:

• A super-sensitive 4,5″ screen (can even be used with gloves on), featuring PureMotion HD+ for smooth visuals, and ClearBlack filtering for use in direct sunlight. More on the here)

• Built-in microphones that can withstand a sound pressure of up to 140 dB – great for distortion-free, high-volume audio recording (example here)

• Comes with Nokia HERE maps for great navigation, and supports off-line map storage to save your data usage when you're travelling (map comparison here)

• Supports 4G LTE for high-speed data transfers

• 32GB built-in storage

• Runs the Windows Phone 8 OS with Live Tiles, Skype, social media integration and has Office apps built-in (review here) + a bunch of Nokia exclusive apps

• A fantastic design and Epic Sounding built-in sounds ;) (more on the sounds here)


Read more about the Lumia 920 here – and if you're in Denmark, you'll find pricing details on the phone here or here .